Hours: Monday - Friday, 9:00AM - 5:00PM
Phone: 361-576-1501
Fax: 361-576-2558
Email: accurate.water@gmail.com
After-hour Emergencies Only:
361-920-2553 or 361-920-9366
Wilbur Cleveland
Public Water System Operator Class A
Management
Charlene Cleveland
Chief Executive Officer
Accounting
Britt Cleveland
Water Treatment Specialist Class 3
Master Service Technician
Laura Cleveland
Secretary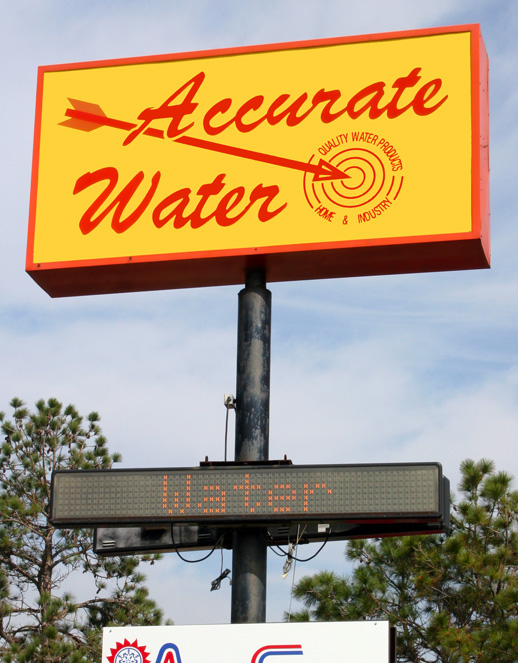 Look for our sign, just north of Wal-mart/Sam's Club on the Hallettsville Highway (Navarro Street, U.S. Route 77).
Did You Know?
The majority of Texas water basins have a concentration of hardness as calcium carbonate greater than 170 milligrams per liter.
Have Questions About Water?
Visit the information pages at ChargerWater to learn about treatment, filtration, sales scams, and more.